There are very few companies in the industry featuring free SSD VPS trials because of the security threat by hackers and spammers. Developers must try out free VPS trials to test a managed cloud platform. This will enable them to evaluate administration tools and benchmark hardware to see how well it performs.
This article looks at VPS trial hosting providers' various functionalities and security features. Here we have mentioned the 11 best hosting providers; let's start quickly–
9 Best Free SSD VPS Trial Hosting Providers
An SSD VPS refers to a VPS using SSD for storage, which is faster and more authentic than traditional HDDs. SSDs use flash memory to store data, allowing faster read and write speeds than HDDs making SSD VPS more suitable for resource-intensive applications and websites requiring high performance.
Listed below are the 9 best free SSD VPS trial hosting providers:
#1 Kamatera
Kamatera is one of the best cloud-based VPS server hosting companies in the industry, also facilitating services such as web hosting cloud firewall, private networks, 30 days free trial, etc., providing excellent custom services at affordable prices since 1995.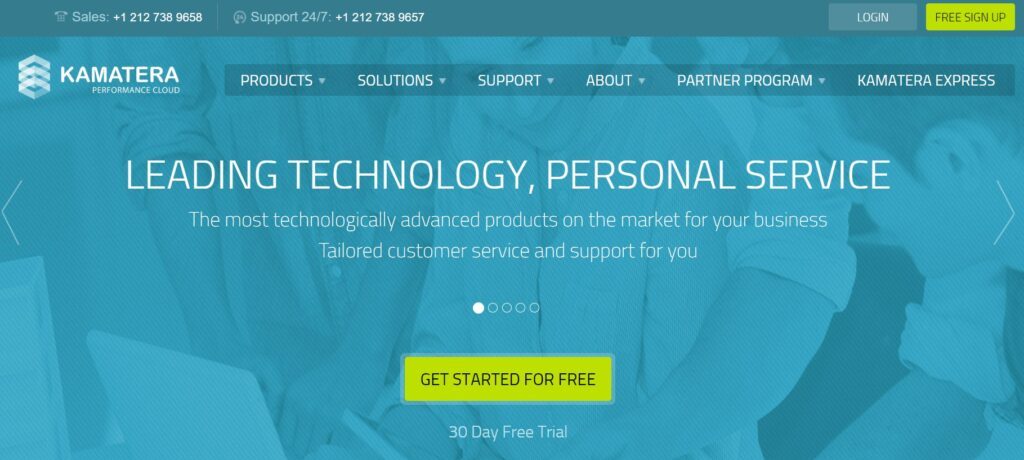 Features
Flexible, pay-as-you-go pricing: Kamatera's SSD VPS plans are based on a pay-as-you-go model.
#2 CloudWays
CloudWays is a managed cloud-hosting company started in 2010 in Mosta, Malta offering its services for all PHP-based applications. CloudWays also provide businesses in the e-commerce, IT, media, and services sectors with a fully managed cloud hosting platform, which facilitates the deployment, management, and maintenance of servers and applications.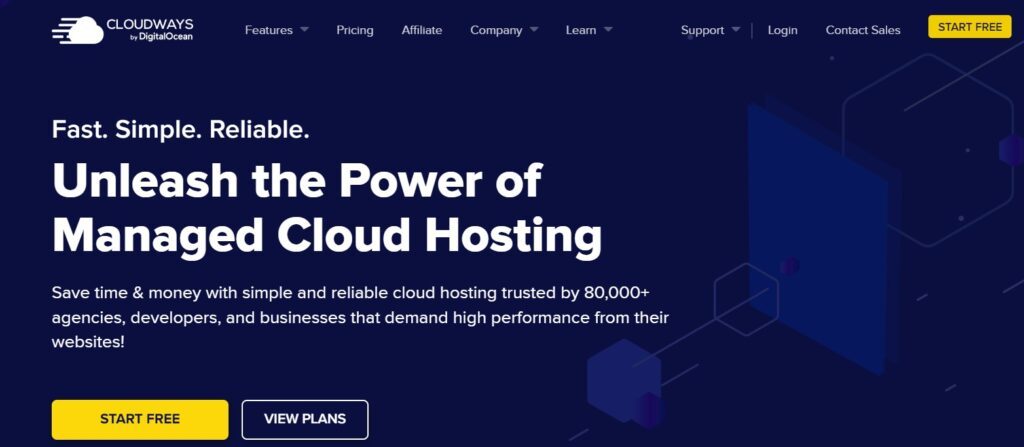 Features
SSD VPS hosting: CloudWays facilitates SSD VPS hosting with its plans.
#3 DigitalOcean 
DigitalOcean is a cloud infrastructure provider that offers virtual private servers (VPS) and other cloud computing resources. With DigitalOcean, users can efficiently and effortlessly spin up new servers, set up and configure their custom environments, and scale their resources as needed.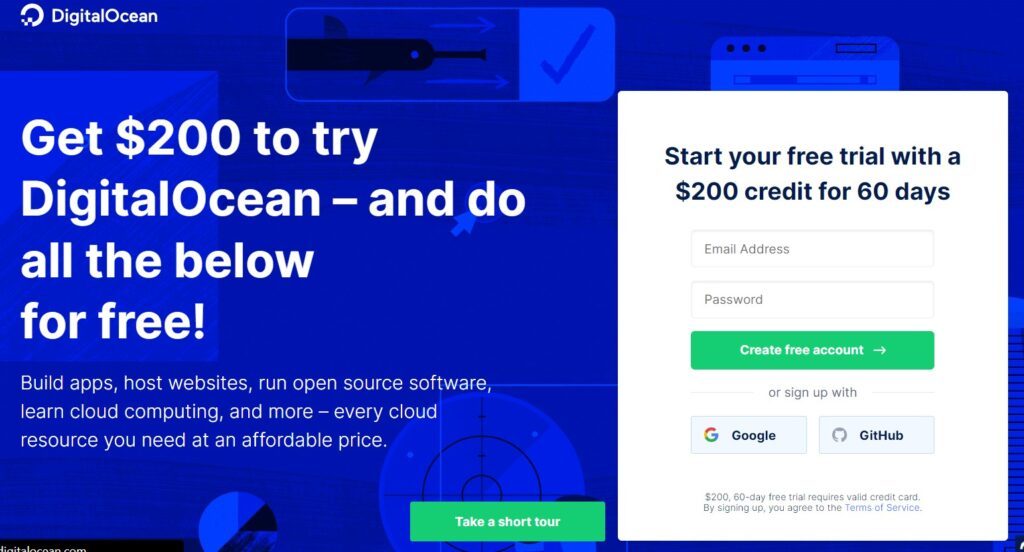 Features
Virtual Private Servers (Droplets): DigitalOcean facilitates an enormous variety of pre-configured virtual machines, or "Droplets," with a range of CPU, memory, and storage options.
#4 YouStable
YouStable is a web hosting company that provides various hosting services that facilitate high-speed and reliable web hosting and virtual private servers (VPS).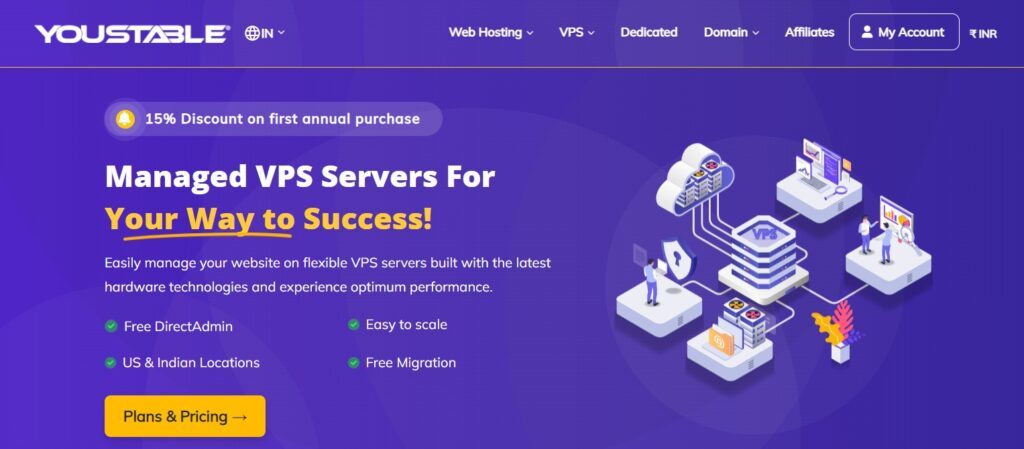 YouStable was established in 2015 and had its data centers in multiple countries worldwide which help in maintaining lag-free services.
Features
#5 InterServer 
InterServer is a 22 years old web host and cloud infrastructure provider that facilitates numerous products and services, including virtual private servers (VPS) featuring SSD support.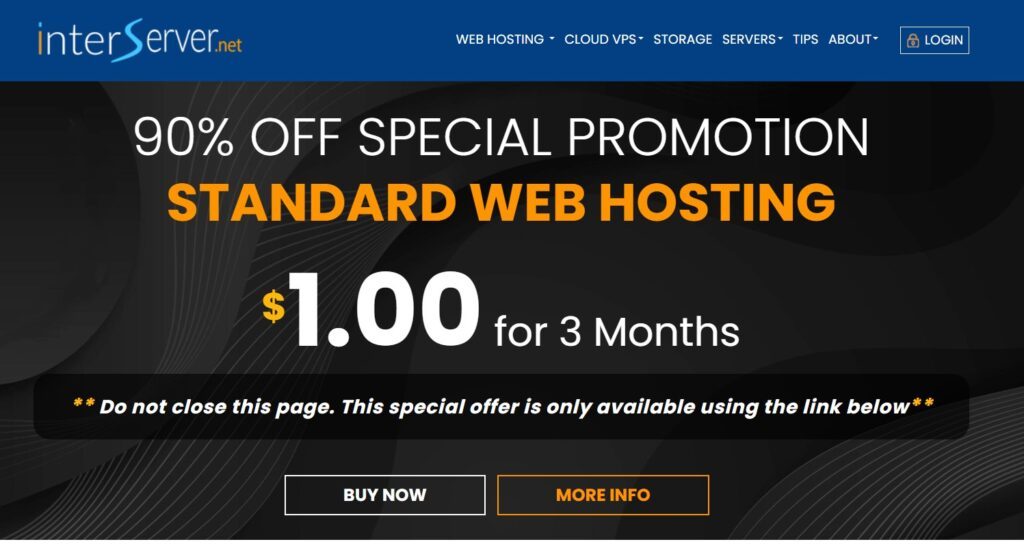 InterServer provides its services to clients on an individual platform, such as a freelance, to huge MNCs' in the market.
Features
#6 ScalaHosting
ScalaHosting presents virtual private servers (VPS) with solid-state drives (SSD), cloud hosting, dedicated servers, web hosting, domain registration, and SSL certificates.

Features
#7 Hostwinds 
Hostwinds presents virtual private servers (VPS) with solid-state drives (SSD), cloud hosting, dedicated servers, web hosting, domain registration, and SSL certificates. Hostwinds aims to provide fast, reliable, and affordable hosting solutions for users' online presence.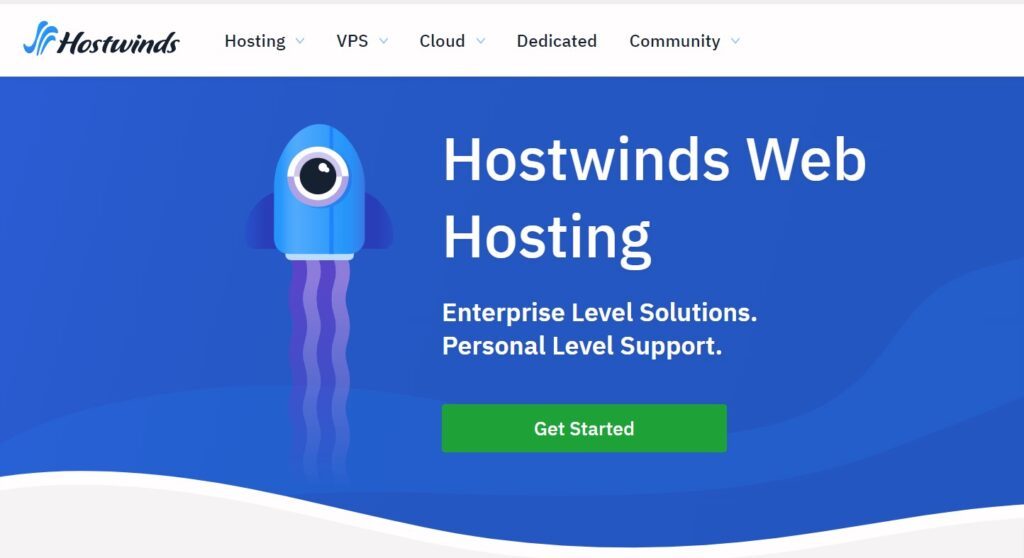 HostWinds' headquarter is located in Seattle, USA. HostWinds is known for its high-quality customer support and its low-cost hosting plans.
Features
#8 AccuWebHosting 
AccuWebHosting is a leading provider of web hosting services, facilitating numerous hosting options to suit the needs of various users. Its hosting plans include shared hosting, VPS hosting, and dedicated servers, allowing users to choose the option that best meets their needs and budget.

Features
#9 VPSServer 
VPS server is a cloud tech company featuring physical servers into multiple virtual servers with its resources. It provides the functionality of a dedicated server. In addition, they facilitate its users to 16 server locations, including complete root access and automated backups.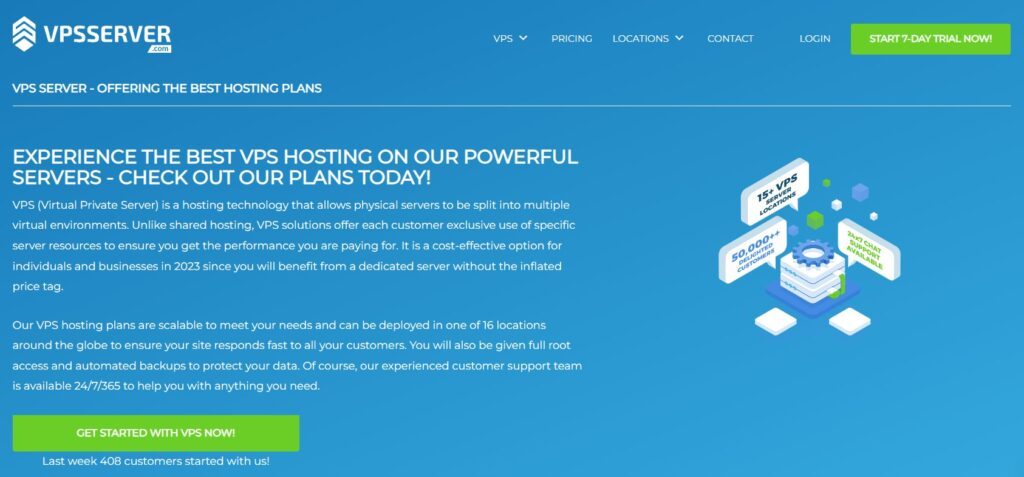 Features
Conclusion
A VPS enables much more customization and flexibility than a shared hosting account. Users can also quickly scale their system resources to suit their needs and install whatever operating system and software they prefer using a VPS account.
VPS is generally more secure and reliable, as you're isolated from other users on the same server. All of the VPSs on this list let you try them completely risk-free. Some even give users free access for 30 days and give you plenty of time to test it.